The Apprentice Doctor Academy's Programs for Aspiring Medical Professionals – USA – 2023
Physical/In-person Medical and Surgical Skills Mentorship Simulation Program If you want to become a great medical professional – do not miss this for anything!
---
---
Type of Program:: Day-students only (five days of medical/surgical simulation lecturing and mentoring)
Program Classification: Accredited Medical and Surgical Skills Program
Dates:Several 4 -5 days programs:
Booking status: Plano TX 2023: OPEN FOR REGISTRATIONS
Eligibility: Aspiring Medical Professionals – Grades 10 – 12, and Premed years 1-4 students
Registrations close: Six weeks before the start of each program
Program fee: $ 1000 – $1200 (specific to each program)
The Apprentice Doctor Academy in association with the Apprentice Doctor® Presents the ultimate, accredited medical and surgical skills programs. Do not miss this for anything!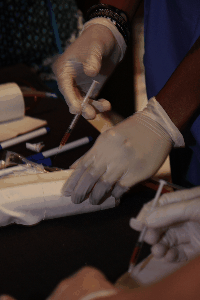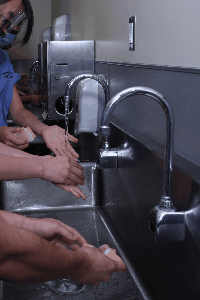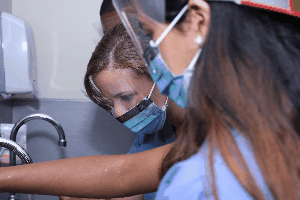 Attendees of previous programs having a great time!
---
A maximum of 55-60 students to ensure maximizing mentoring while gaining medical and surgical skills in a collaborative learning program.
Venue
Dates
Comment
Texas – Dallas – Plano
Cohort 1: June 12th – June 16th, 2023

Cohort 2: July 10th – July 14th, 2023

Cohort 3: July 24th – July 28th, 2023

In association with
Noorishment
, Plano, Dallas, USA
Florida – Tampa – Various programs
Various dates and programs
Administered by
B.E.S.T Medical Academy
, Tampa, FL, USA
Online – EST (Eastern Standard Time)
To be finalized.
In association with the Apprentice Doctors Academy, Kenmore, NY, USA
Duration: Five incredible days of 'Medical Immersion,' Daily classes run from 8:30 am – 4:30 pm – several venues – from June to August 2023.
---
Available spots always fills up fast! So book your spot early to attend this life-changing, week long medical immersion experience. Ideal for all students interested (or considering) a career in medicine. Jump-start your medical career and build your resume at the same time. Attending this camp is a great opportunity to all. If you are serious about following a career in medicine then you cannot miss this for anything!
---
The Easy Application Process: Register Now Online!
Applicants to the Dallas TX program – kindly register here:
Click Here

---
Hands-on medical and surgical skills practical workshops:
Workshop 1: Hands Hygiene in a Clinical Setting
Workshop 2:How to Scrub for Surgery
Workshop 3:How to Draw Blood and set-up an IV Line
Workshop 4:Heart Sounds, Oximetry, and Heart Rate
Workshop 5:Suturing Workshop How to Tie Surgical Knots and Suture Wounds
Workshop 6:Reduction and Fixation of a Fractured Bone
Workshop 7:Stop the Bleed and Simulate a Disaster Zone
Workshop 8: Basic Life Support, etc.
To all Prospective Medical Professional: Come and enjoy a week dedicated to your future career in medicine – learning and doing a large variety of medical things using the accredited and acclaimed Apprentice Doctor Course material. In association with several like-minded medical professionals and organizations. It is lots of fun, many medical and surgical simulation workshops. Medical professionals will assist in the various workshops and mentor you.
Getting into Medical school is highly competitive!
"The days of getting into medical school with only top grades to offer are forever gone – students need to load their resume with a lot more – they must convince the selection committee that they are REALLY serious about becoming a doctor by adding the extras that will distinguish them from the average applicant." Prof. Andrew Mason – Selection committee several Med Schools (over the years)
Ten reasons why you should attend one of these Medical/Surgical Programs:
Enjoy a week of medical immersion.
Gain numerous clinical (medical and surgical) skills.
Learn "how to suture wounds" the same training that numerous medical students are getting.
Interact with several medical professionals.
Add an accredited Apprentice Doctor® Certificate to your resume.
Meet like-minded students and exchange ideas and information.
You learn how to scrub up for surgery – making a visit to the O.R. a more meaningful experience.
Get emergency medicine training – know what to do in a medical emergency.
Impress any pre-medical/nursing/PA program/medical school selection committee.
Get the opportunity to start an Apprentice Doctor® Chapter or Club at your school.
---
Example of a typical five day program below:
---
A full 100% of attendees at The Apprentice Doctor® 2010, 2011, all years up to the 2022 program said they would absolutely recommend the camp to their friends!
---
Testimonials

I would recommend this camp to anyone interested in the medical field." Frankie

Dr Anton really knew his stuff and was a great teacher. The hands-on activities and field trips were all fun." Albert

Get the feeling of real med school." Byron

I would recommend this camp to anyone interested in pursuing a career in any medical field." Jon

This camp is a great way to gain information in a short period of time. Great activities and the doctors are excellent!" Pat

Just yesterday I competed in Florida Region 1 HOSA. I competed in medical terminology and won 1st place. The information I learned from your camp has helped me with my competition, so I want to thank you for that! . Summer

Dr. Anton was an especially superb teacher. I enjoyed his vast amount of knowledge, and all the information I learned during camp." Austin

The camp was very interesting. I learned about a lot of new tools and techniques used in the field of medicine, I also learned a lot of new vocabulary for parts of the body." Amy

Regardless of current knowledge, if you are interested in the medical field you will enjoy this interactive process at the apprentice doctor camp." Michelle

The Apprentice Doctor® program was a fun experience that allowed me to learn more about the medical field." Herman
---
Meet your Apprentice Doctors Academy 2023 Online Program Team: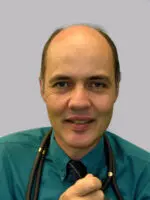 Dr. Anton Scheepers
Your international program host
Experienced O&MF Surgeon
Director of the Apprentice Doctor Academy – Buffalo, NY, USA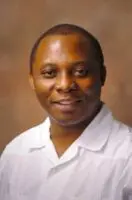 Prof. Chishimba Nathan Mowa BVM, MVM, PhD
Director, Kettering College Pre-Health Summer Program
ASU, Boone, NC, USA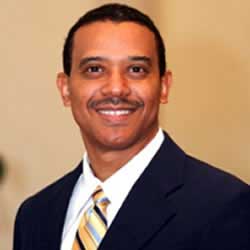 Dr. Dexter Frederick MD
Pediatrics and Intern. Med. Board Certified; Academic advisor; Director of the BEST Academy
Tampa FL, USA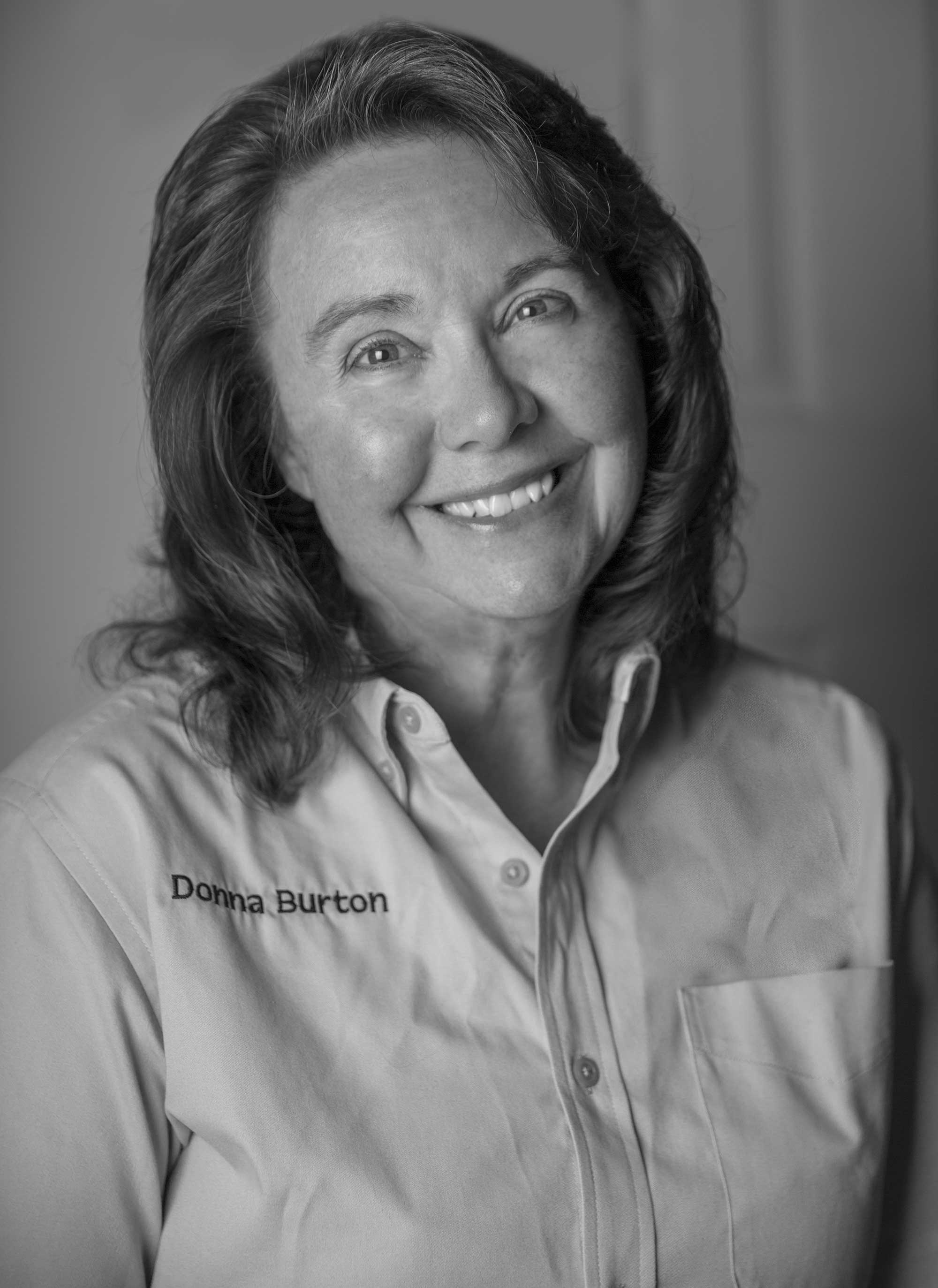 Mrs. Donna Burton
Owner/CEO
ProVitals-Healthcare Education
Atlanta, GA, USA
---
More to be announced!
---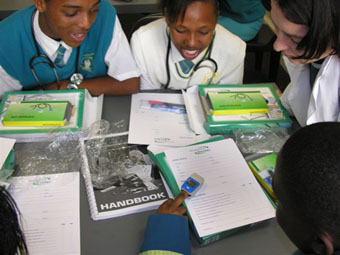 The quality of the workshop and the resources that you provide and the passion that you clearly bring to the activity have all resulted in an exceptionally high level of positive feedback from the schools that have participated in the workshop. David Kramer, Chief Executive Officer, Discovery Science Center, Newtown, SA
During the program you will:
Learn how to perform 20 of the most common healthcare skills doctors use daily via multiple practical workshops.
Take part in a bodily sounds workshop – including understanding the difference between normal heart sounds and heart murmurs.
Learn how to care for wounds and how to suture wounds like a surgeon.
Learn the basic principles of pulse oximetry . An accurate medical Finger Pulse Oximeter is included.
Learn the basic principles of ECG .
Take part in an emergency medicine practical session.
Be in a "Scrubs Workshop," where you will learn the basic principles of sterility, asepsis, and scrubbing, and where you will 'glove and gown' like a real surgeon!
Real patient case studies with in-depth discussions.
Complete one session on the strategic planning of your life with "Jump-start Your Life." Receive essential information that is invaluable to succeed in such a demanding career!
Jump-start your career with The Apprentice Doctor® Medical Course – one of the best tools available to launch a career as a medical professional!
Learn why medical students can retain such an enormous amount of information with apparent ease.
Connect and make friends for life with other young people from across the world who are also pursuing a career in medicine.
Increase your chances of being successfully accepted and in a premedical course and later on in medical school.
Get information and guidance on a variety of medical/healthcare careers.
Make perfectly sure that a career in medicine/healthcare is meant for you.
---
At the end, you will receive The Apprentice Doctor® Certificate.
Add this credential to your resume as well as include it with your application to any university/medical school! This course is highly recommended for students and scholars who are interested in a career as a medical doctor, or as a medical specialist such as a surgeon, dentist but also for aspiring professional nurses, EMTs/paramedics, physiotherapists, etc.
---
Register early to avoid disappointment!
---